Fortified Wine Producer 2019: Bodegas Fundador
IWSC News
With a history dating back to 1730 and a legacy of being the oldest winery in Jerez, it is fair to suggest that
Bodegas Fundador
has had time to perfect its fortified wine production.
Renowned for creating Spain's first brandy – an achievement attributed to Pedro Domecq Loustau, who marketed the brand in 1874 – the winery still uses its trusty brew to this day, fermenting its brandies in American oak barrels previously containing the sherries of Jerez.
With 275 hectares of vineyards in the sherry heartlands of Sanlúcar, Jerez de la Frontera and Puerto de Santa María, the company produces Spain's most exported brandy, with sales in more than 30 countries around the world. These include the Philippines (its biggest export market), where it's been the clear leader for more than half a century.
As well as the brandy solera, reserva and gran reservas, Bodegas Fundador also produces a versatile collection of Very Old Rare Sherries in Amontillado, Palo Cortado, Oloroso and Pedro Ximénez styles.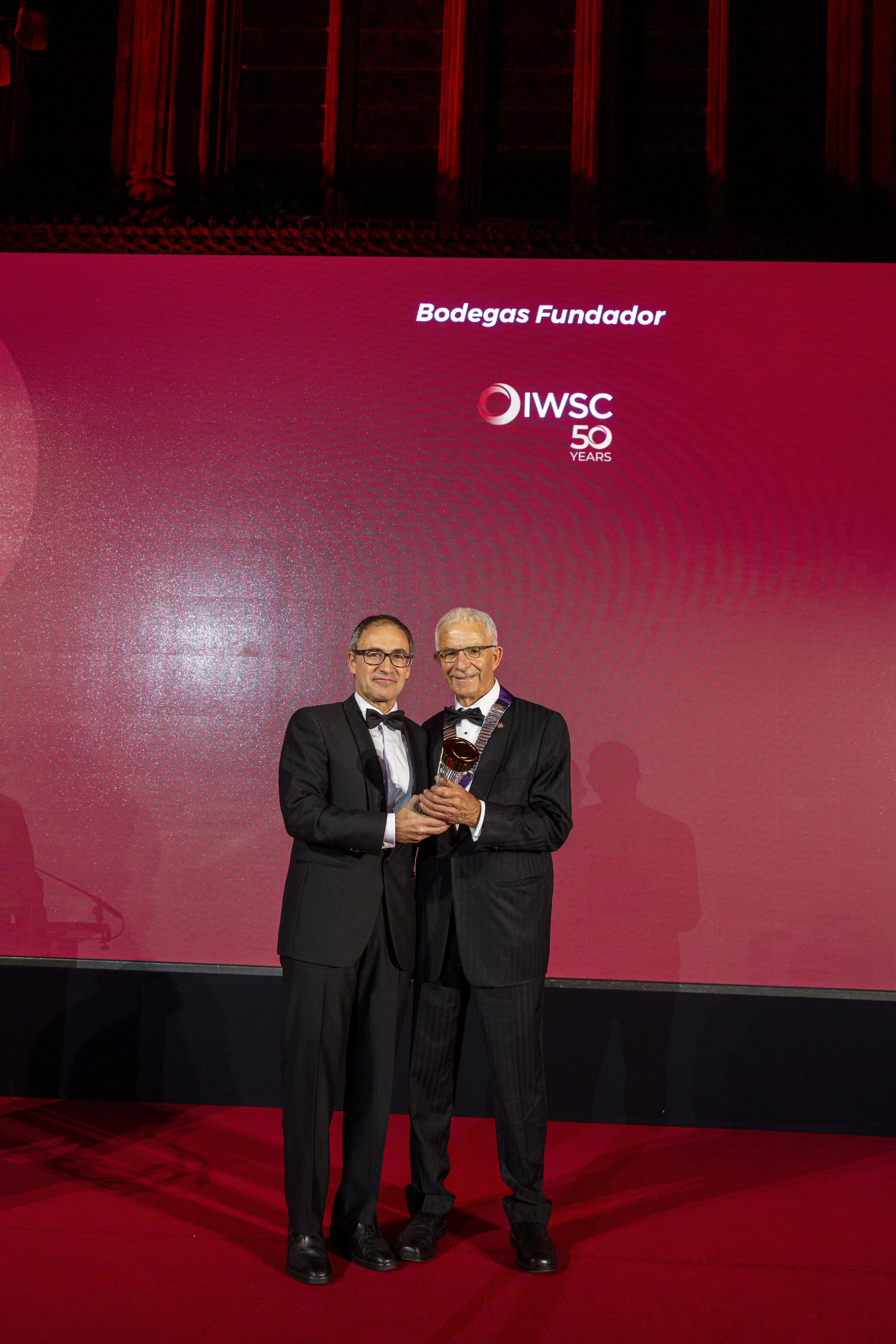 Rafael Rendon, general manager of Bodegas Fundador, with IWSC President 2019 Sir George Fistonich at the IWSC Awards Banquet 2019
On top of all that, there are single collections comprising the Fundador Exclusivo – the pinnacle expression of the Fundador range – and the innovative Supremo collection of 12-, 15- and 18-year-old brandies, of which the 18 won this year's coveted IWSC Worldwide Brandy trophy. Since it is aged in special Oloroso sherry casks, the brand stands out with its aromas, intense palate and lingering finish.