IWSC Judges' Insight: Victoria Burt MW
IWSC News
Victoria Burt is head of product development for wine qualifications at the Wine & Spirit Education Trust. As well as being a WSET certified educator, she also organises and presents wine events and has judged at several international wine competitions. She became a Master of Wine in 2015. Her dissertation examined the effects of glassware on the sensory perception of Champagne; she won the Taransaud Tonnellerie Award for excellence in the Production and Handling of Wine paper.


Where are you from?
Preston, Lancashire, but I live in London.


Where did you train?
My first job in the wine industry (and, indeed, first full-time job) was trainee manager for Majestic Wine Warehouses. At the time, Majestic funded all staff through the WSET Level 3 qualification in Wines & Spirits, which gave me a broad and systematic knowledge of wine. After four years in retail, I decided I wanted to use my knowledge on a daily basis (by that time, I had my WSET Diploma and had just started on the IMW study programme). A job opportunity came up at WSET to work on the development of study materials, and I've been there ever since.


Who was your greatest influence?
Karen Douglas, who was my director at WSET for a number of years. Her name isn't well-known, but she has inspired countless global wine educators and students over almost two decades. She taught me to stand up for what I believe in, to always strive for quality and to never lose sight of the underlying aim.


What inspired you to join the wine industry?
Indecision! I started university thinking I wanted to be a clinical psychologist but I didn't enjoy my studies as much as I'd hoped and by the end, wasn't sure I wanted a career in any psychological field. I enjoyed wine, probably knew slightly more about it than most 21-year-olds, so I applied for the Majestic graduate retail management scheme straight after university. It's the combination of the subject itself (an interesting mix of science, business and history) and the people that I've met along the way that have inspired me to stay.


What has been your greatest challenge/achievement?
First, getting my MW in 2015. I started studying for it when I'd only been in the industry (and, in fact, drinking wine) for a few years and I was worried that I simply didn't have the experience (you are meant to show insight in your answers, not simply textbook knowledge). I took steps to overcome it by getting out to tastings, speaking to friends in various sectors of the trade, working a vintage and visiting wine regions in Europe.
The set-up of two exams per day for a consecutive three and a half days is challenging mentally and physically (I had to put plasters on my fingers to avoid blisters from writing). The low point was on the second day after a particularly difficult red wine tasting paper. I came straight out of the exam, found an emergency exit stairwell and cried. But I knew there was no time to feel angry or disappointed, I had another exam in an hour and needed to regain full focus for that. The exams themselves were tough, but nothing (not even a degree in psychology!) prepared me for the combination of anxiety, self-doubt and exhaustion that was also a feature of that week. I don't know if I can really take credit for overcoming the challenge – it was sheer adrenalin that got me through.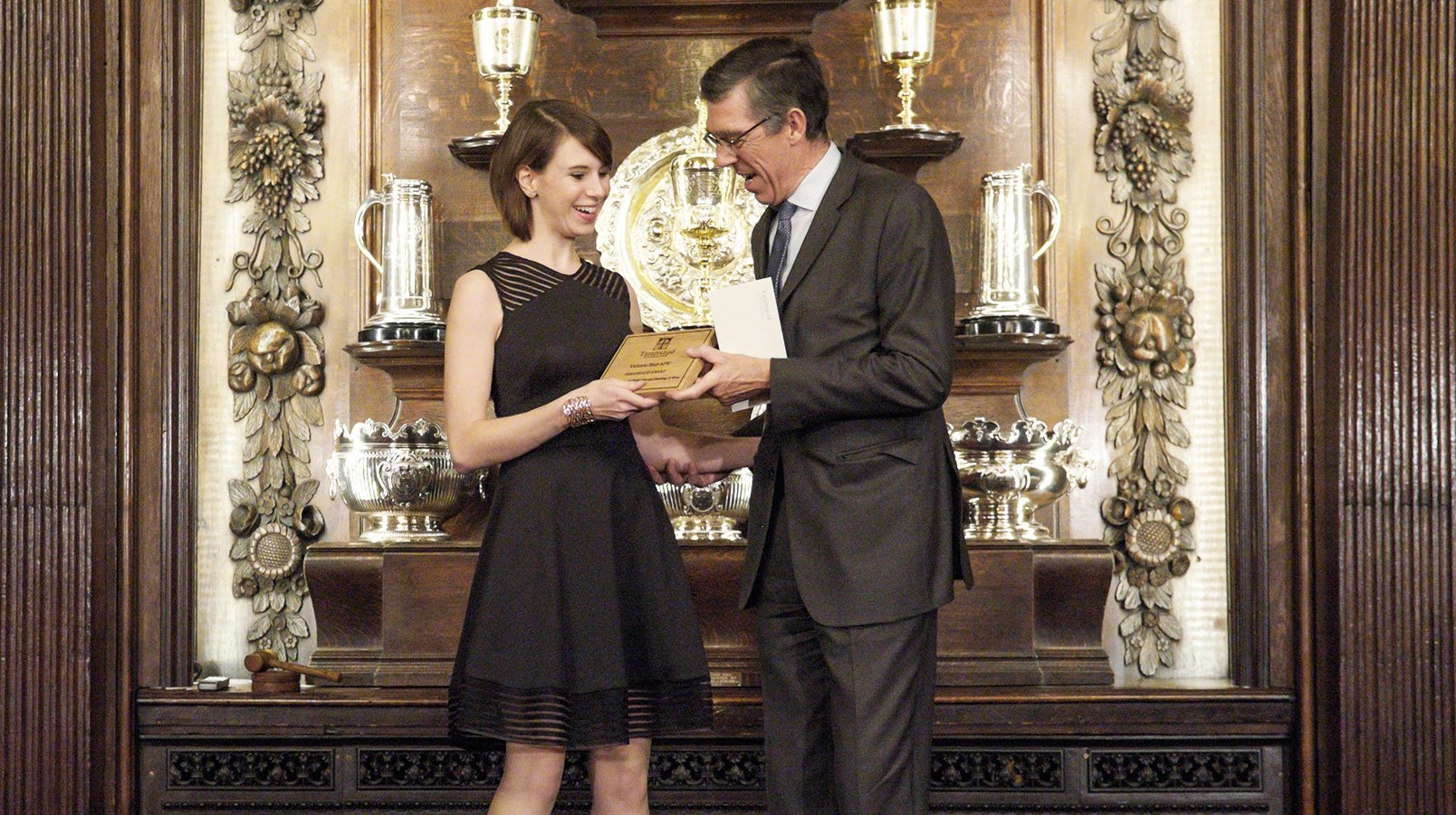 Burt receiving the Taransaud Tonnellerie Award from Hendri de Pracomtal, President of Chêne & Cie. Photo credit: Mike Williams, The Institute of Masters of Wine

Second, producing comprehensive study materials (essentially digital textbooks) for the WSET Diploma. This has been my focus over the last 3-4 years, and both the sheer size (nearly 400,000 words) and high level of detailed content required, plus the fact that we'd never attempted something like this before, was a big challenge. I'm proud of what my team (over 70 experts were involved) has achieved.


What would you do differently if you had the chance?
If I'd known that I was going to move into the wine industry, I would have carried on studying languages to a higher level. Although it's not strictly necessary for the job I'm in, proficiency in at least one other language opens a wider range of job opportunities. Similarly, I might have decided to work in a bar or restaurant during my university years, rather than being an office temp, as that could have given me a greater understanding of that side of our industry.


What advice do you have for someone joining the wine industry?
You need to decide which aspect of the industry interests you, or where your skills lie. Speak to people and find out what their day-to-day work life looks like and what credentials or experience are required for their role. The fun part is attending wine tastings or travelling to wine regions, but it's the mundane tasks – shifting wine boxes, managing stock control or finances, or cleaning down winery equipment – that you're going to need to enjoy, or at least tolerate, if you're going to be happy in your role.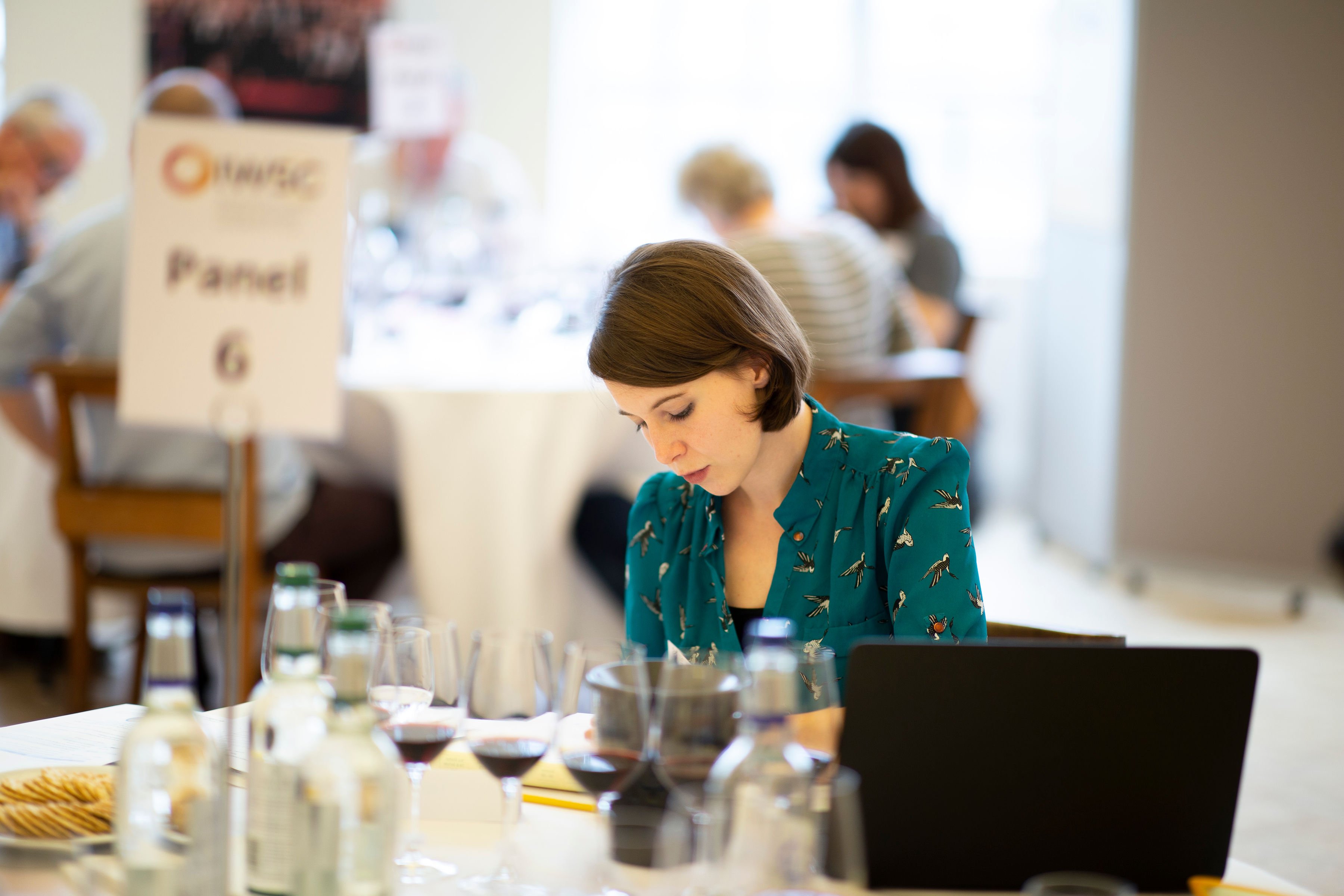 Judging for IWSC


What advice do you have for someone embarking on the MW course?
It's a huge commitment, both in terms of time and money. It takes a minimum three years, but most people take 5-6 years. A number of candidates drop out every year because they run out of time or money. You should expect to commit countless evenings to study. It is vital that the people closest to you fully understand and support you. In terms of the financial burden, the cost of the study programme and exams alone is around £13,000 (3 years, without any retakes), but this doesn't take into account the cost of travel or accommodation during course days or the exam week, trips to wine regions, attending extra tasting workshops, or simply buying wines to increase tasting experience of different styles.
It's worth finding out what support your employee may be prepared to offer, in terms of funding or allowing time off for seminars etc, particularly if the knowledge gained or obtaining the title itself is relevant to your job. There are also scholarships open to MW students. Also consider:
Buying wines and sharing costs within a study group
Visiting a few local wine regions and gaining an understanding of more distant regions through magazines, internet research or digital, rather than face-to-face, communication
Getting maximum value from course trips by setting up tasting sessions with fellow students or a local MW
If you're in a region without wine infrastructure:
Many useful resources can be found online: digital versions of many wine magazines like Wine Business Monthly or Meininger's, research institutes such as AWRI, blogs, podcasts, news sites
Essay plans or practice answers (for the theory or tasting exam) can be shared with other students or your mentor
Look at past exam papers to get an idea of the spread of wines that come up
To access a range of wines, consider attending one of the large international trade fairs
Whenever you travel, buy hard-to-find wines and send them home or take them in your suitcase. It's expensive but worthwhile
Make sure that you get the most out of the experience. Not every student who enters the study programme will become a Master of Wine but the knowledge and new skills you gain on the course will be invaluable. The people you meet, both fellow students and industry veterans, are likely to become close professional contacts. As for the people with whom you shared your essay plans and impromptu Saturday tastings? They'll be friends for life.


What is more important, passion or knowledge, and why?
Knowledge is essential; those with only passion are unlikely to succeed. But knowledge can only ever take you so far. The greatest professionals in our industry have a true and continuing passion for wine in all its glories and manifestations.