Meet the makers: Paul and Cheryl Sharrocks, Stockport Gin
IWSC News
In 2018, husband and wife team Paul and Cheryl Sharrocks converted their garage into a gin distillery to found Stockport Gin. They had long been imbibers of craft gins, travelling the country and sampling other areas' offerings, when plans to develop their house fell through and they decided to take the plunge and make their own gins.
Their distinctive Original Edition Gin scored a bronze award in IWSC 2019, with our experts praising its 'good level of juniper on the nose, accompanied by anise and menthol spice. Rich pine on the palate, with pithy citrus and a creamy finish of pine.'


What makes your gin unique?
We are fans of traditional gins, where juniper is still predominant but with a citrus twist. What we always wanted to do though was give our bottling something a bit different, a local twist that would make it stand out and connect it to Stockport.
Right on our doorstep, there is a Pine Forest in Etherow Country Park. We came up with the idea of foraging our own botanical, pine needles. This helps enhance the flavour of the juniper but with a slightly more floral and earthy note.


Where is the world of gin at now?
A lot of people refer to the latest 'gin craze' and there being a bubble that is about to burst. We certainly don't think this is the case. Gin has always been a popular drink, particularly in the UK, and the rise in craft spirits over the last ten years has just enhanced its popularity. There is now a gin on the market for almost everyone, and we think that the nation's love of gin is here to stay.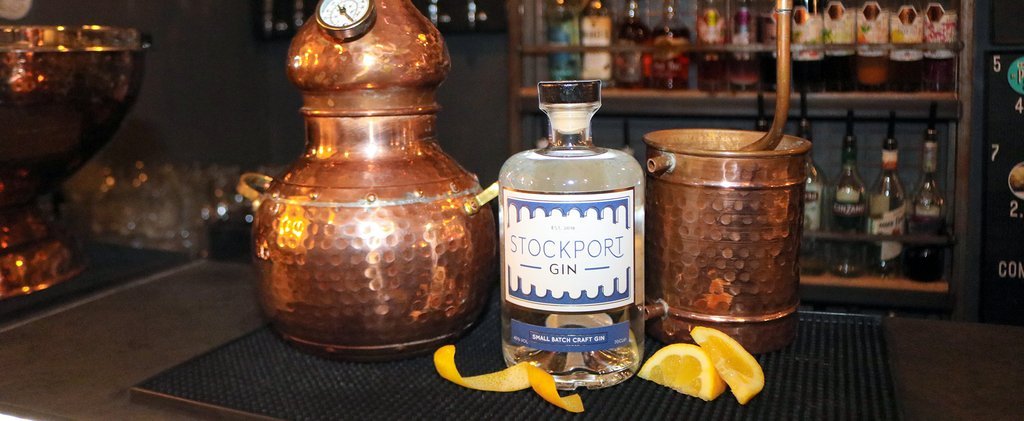 What problems does our industry face?
Sustainability and climate change are huge topics that affect our industry. How can we make our products so that they are sustainable and minimise the impact on the world's climate?
Whilst one small gin company can't make a huge impact on the world, we feel we can and should play our part. We try to be as eco-friendly as we can: we don't use single use plastics in our packaging, and all our bottles are shipped in protective cardboard wrapping and boxes instead of plastic inflated bags.


What are you doing to evolve your brand?
We are currently producing our Sustainable Edition exclusively for Selfridges. For this we use leftover orange peels from bars and restaurants in Selfridges stores that would otherwise go to waste and use these to flavour the spirit. The gin is then bottled in recyclable glass bottles with fully biodegradable labels from a specialist supplier.


How has working with IWSC helped with your gin?
Shortly after launching, we entered IWSC with our Original Edition Gin and won a bronze medal. This was something we were, and still are, very proud of as we were a brand new company on the market and still finding our feet.
The award enabled us to show people that we were producing a high standard spirit worthy of an international award from a world-renowned company who had deemed it good enough to compete with the best. We were no longer just a couple making gin in their garage – we were a couple making award winning gin in their garage!