可通过以下任何一种方式安排发货:
1. 汉宏物流
通过我们的当地发货代理商(按国家顺序罗列如下)
3. 独立
您可以自行独立安排。请注意,您将需要自行承担所有成本、税金及关税。
为了方便比赛流程,我们再度与汉宏物流(Hellmann Worldwide Logistics)合作。 如果每款参赛葡萄酒额外支付50英镑,您可以将参赛酒款通过汉宏的中国办事处直接运送到英国IWSC。该价格包含了从中国汉宏办事处到英国的运输及所有需缴付的英国税款。
您可以使用上面的搜索框找到汉宏物流(Hellmann)在当地的办事处。搜索截止日期,请点击此处
要获得该运输资格,您必须在"团体酒样寄送"截止日期前将您的参赛酒款(葡萄酒)寄送到当地的汉宏物流中心(Hellmann Worldwide Logistics)。在寄送产品前,请您务必先联系汉宏物流当地办事处的相关负责人员。所有的酒款包装盒上必须清楚标明下面的地址,包括您的公司名称
有相关"团体酒样寄送"的问题,请咨询:emma.lang@iwsc.net
参赛烈酒不要在报名网页上勾选"团体酒样寄送"选项
请为每款参赛烈酒准备4瓶样酒,自行安排寄送至:
The International Wine and Spirit Competition Cellars
Building 17, Dunsfold Park,
Stovolds Hill,
Cranleigh,
Surrey, GU6 8TB,
UK
空运集拼只接受可以提供报关及通关单的生产厂商/贸易公司,在海关及中国出入境检验检疫局需有企业和产品备案.
对于没有商检及进出口经营权的样品,按照中国海关规定无法做空运拼货服务,此服务只针对可以提供相关海关文件的厂家。对于没有在海关注册的厂家,仍然可以选择快递服务,我们可以对此类货物提供相应快递服务的协助。更多信息,请联系汉宏物流(中国)有限公司青岛分公司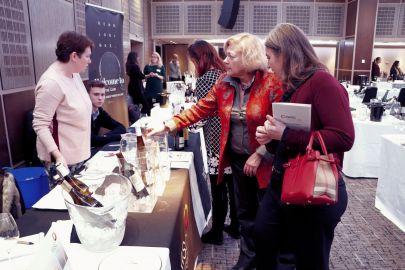 Bottle collection
Save on shipping costs by giving your samples to us in person. We will be collecting bottles at a number of key trade events around the globe, throughout the year. Upcoming events include Vinitaly and ProWein.
Get in touch with our marketing team for more information.