The best of English rosés
Wine news
The IWSC has seen an increase of 29% for English rosé winners in comparison to 2018, proving that English wine is still enjoying a real boom.
To celebrate the success of English rosé, we've handpicked a range of exquisite award-winning tipples to complement the warmer weather as we head into summer.

Bride Valley Rose Bella 2014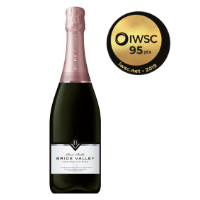 This sparkling rosé is salmon pink and offers sophisticated smoky and raspberry notes. The wine is classy and complex, with a nutty, smoky and creamy character. It is an elegant, regal and classic wine and is the perfect example of just how stylish English rosé can be.
Available from: Vivino, £29.33

Chapel Down English Rose 2018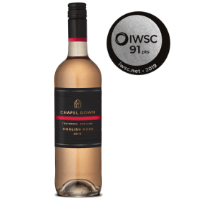 A charming rosé from the heart of the English countryside with a lovely bright pink colour and fresh Pinot character. It's structurally well balanced, and clean, with a good finish making it a perfect summer tipple.
Available from: The Whisky Exchange, £13.95

A sparkling pale rosé, that is delicate yet has a surprising depth of fruit. This wine is made by pressing 70% Pinot Noir and 30% Pinot Meunier grapes and leaving the juice in contact with the red skins to achieve the subtle colour.
It has a fresh, delicate and elegant nose with an excellent mousse. There is gorgeous purity of Pinot fruit with ripe citrus redcurrant and yeasty richness. This sparkling is fine and vinous, with a lingering finish making it ideal for an aperitif.
Available from: Exton Park Vineyard, £32


Gusbourne Estate Rosé 2015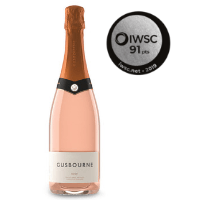 Having been awarded the IWSC English Wine Producer of the Year in 2013, the Gusbourne Estate wines continue to go from strength to strength. This particular sparkling rosé has a delicate salmon pink hue and combines aromas of ripe strawberries and apricots with a rich biscuit and oatmeal development. The palate demonstrates a vibrant acidity highlighting bright raspberry, red currant and crunchy red apple flavours balanced by a full, creamy mouthfeel and a complex herbal finish.
Available from: WoodWinters, £40


This salmon pink wine has a stream of fine bubbles and a nose of roasted strawberry and butter pastry. The palate is light and refreshing with cranberry and strawberry flavours reminiscent of summer fruit pudding and a herbal edge.
Available from: Langham Wine Estate, £28


An exquisitely elegant sparkling rose wine with delicate salmon-pink hue with tiny bubbles and aromas of wild strawberries and white peach mingle with a hint of rosehip. The mousse is soft and creamy with beautifully integrated bubbles.
The mouthfeel is excellent and it shows exceptional balance, lingering well after the last drop. It's a soft, open, fresh palate, with citrus and apricot notes, showing Chardonnay characters.
Available from: Furleigh Estate, £35