Top 10 sparklers for spring
Wine news
IWSC General Manager Adam Lechmere selects ten award-winning sparkling wines to celebrate the arrival of spring

Spring is here. A couple of weeks ago, as we were buffeted by Siberian winds and freezing temperatures, all we wanted was a warm red wine (something dark-fruited from Tuscany, perhaps). But now you can sit on sun-warmed benches in the park, amidst hosts of golden daffodils – and the mind turns from robust reds to delicately scented fizz with dancing acidity and bright summer fruits.
We've chosen ten wonderful sparkling IWSC award-winners to celebrate the arrival of spring. From the citrus-and-brioche Gramona, one of Spain's greatest Cava producers, to some luscious English fizzes – not forgetting (if you're partying in style) the magnificent Belle Epoque from Perrier-Jouët – there's a wine for every mood and every pocket.


Perrier-Jouët Belle Epoque Rosé 2006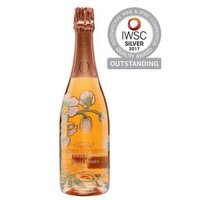 Evolved rose gold colour with fine persistent small bubbles that burst on the nose with aromas of wild strawberry. A delicate and elegant wine with long finish and layers of complexity from yeasty almond Danish and brioche notes, intense but not heavy gives a light touch to the lengthy finish.
Where to buy: The Whisky Exchange, £162


Rovellats Gran Reserva Brut Nature 2010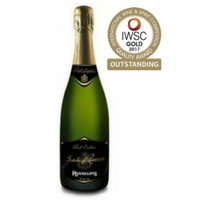 Bright yellow colour with golden hues, with aromas of apples, white flowers and touch of toast and nuts. The palate is balanced, intense, soft and structured. Long length with savoury finish.
Where to buy: La Vinateria, €11.65


Golden yellow hue, tiny streams of bubbles, tight cordon; baked apple, citrus zest, brioche, croissant, gorgeous nose; palate shows white fruit, racy acidity, crackling mousse texture, persistent, lingering finish. Glorious wine!
Where to buy: Cutanda, €22.91


Rich and creamy style, with lovely savoury notes from development. Composed and elegant with complex notes of brioche fruit and a long finish, delightful!
Where to buy: Hennings Wine Merchants, £36.50


Very pale lemon with a persistent mousse. Both citrus and autolytic notes leap from the glass. The complex palate marries the delicate citrus and floral notes found on entry with the toasty, biscuity, brioche characters that follow. This has richness balanced by an elegant and almost linear freshness which all leads to a long finish.
Where to buy: Hennings Wine, £24.99


Boschendal Grande Cuvée Brut 2013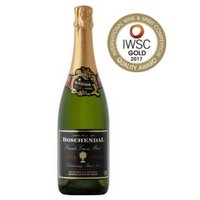 Fresh green apple and hints of citrus with hints of almonds and sweet bread. Full bodied, creamy mouth feel with elegant citrus acidity, good balance and clean bright finish.
Where to buy: Wine.co.za, £109.47 for a case of six


Nyetimber Blanc de Blancs 2010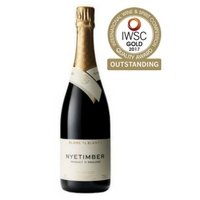 Energised, vibrant and beautifully balanced, with delicate floral notes over baked, honeyed fruit and a lively finish. This is an enjoyable and impressive example of current English winemaking, and still has a future of interesting development ahead of it.
Where to buy: D&D Wine, £34.50


Ferrari Perlé Rosé 2010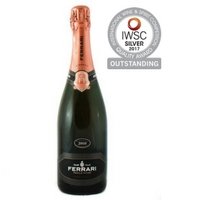 Lovely delicate pink with persistent slow fine mousse. Plenty of fruit and full of Pinot character, savoury strawberry aromas. These combine with beautiful yeasty autolytic notes of freshly baked bread. Zesty fresh acidity balances the rich apricot flavours. Elegant and long finish.
Where to buy: Exel Wines, £32.95


Graham Beck Blanc De Blancs 2012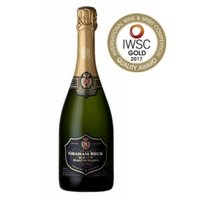 Brioche, baked apple and lemon curd lead the intense flavour way on this complex sparkler. Mouth filling with creamy soft mousse, long tangy length. Great expression!
Where to buy: Four Walls Wine Company, £13.50


Jenkyn Place Blanc de Noir 2010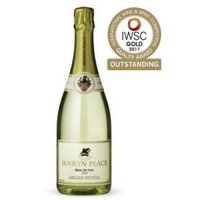 Displays a toasty autolytic character, with notes of red apple and light pineapple. Has good weight on the palate and some richness in the mid-range. A wine which is holding up well for the vintage.
Where to buy: Pull The Cork, £29.02


The IWSC 2018 is now OPEN - enter now to be in with a chance to win a gold medal this year. For more information or expert help, email info@iwsc.net.