Mon 9 Jan 2017
Achievement Awards accepting nominations
The IWSC is now receiving nominations for this year's Achievement Awards!

Please head here if you wish to nominate yourself, a person, or organisation you think deserve an award. Entries are free, and you are able to select more than one person for each award.
The deadline for all nominations is 5th February 2017.

We will be collecting nominations from people all over the wine and spirits industries after which nominees will be sent a form inviting them to provide further information about themselves, and why they should win to our panel of esteemed judges.


The Wine Communicator of the Year award, sponsored by Vinitaly, and the Spirit Communicator of the Year award, sponsored by Chivas Brothers, are designed to recognise an individual or organisation whose communication skills have made an exceptional contribution towards promoting and increasing public awareness in wines or spirits, in the last 12 months.

Potential communicators will have spent many years of their professional life associated with wines or spirits, although only work from the last year will be considered for the trophy.


The Julian Brind Trophy for outstanding achievement in the Wine Industry, sponsored by Waitrose, is designed to find the next big star in the wine industry.
This title will be awarded to the person who demonstrates dedication to the industry and a real passion for wine. The recipient will have established an early track record in their field and be taking part in wider aspects of the wine trade, showing commitment & determination in everything they do.


The Outstanding Achievement in Scotch Whisky Trophy recognises individuals who are making truly outstanding personal contributions to the scotch whisky industry.
Nominees can be members of the industry from any sector who have made a contribution enhancing the image of scotch whisky. They must be foremost achievers, innovators showing clear evidence of successful leadership in the industry.


Past winners include Tyson Stelzer, Jane Parkinson, Dave Broom, Jancis Robinson MW and Alice Lascelles, Dr Bill Lumsden, Justin Howard Sneyd MW & Dawn Davies.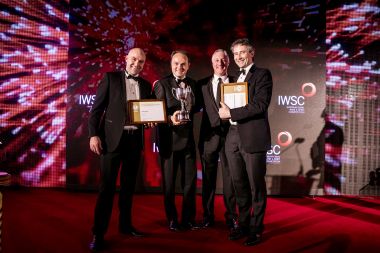 Enter Now
Buy Stickers & Artwork

Buy Award Winning Wines & Spirits
Search Winners