The Tour de France through a glass
Wine News
The world's biggest and most challenging bike race is now under way, and many sports fanatics will be following this annual event. In fact, the Tour de France has more live spectators than the Olympic Games or even the FIFA World Cup. To French people, the Tour de France signals the start of the summer and the holiday season and is deeply ingrained in the country's DNA.
Established in 1903 by Henri Desgrange, a French cyclist and journalist, the race has taken place every year except during the World Wars. The 106th edition started on 6th July in Brussels and over the next three weeks 176 men will race over 3,479.3km or 2,162 miles over 21 stages through France. It's renowned to be one of the most gruelling psychological tests of human endurance in sport.
Every year the Tour de France seems to be pushing the competitors even further, but some say the race was even tougher in the early 20th century, but for different reasons. Back then it was more of a gladiator-style competition; cyclists pedalled through the dirt roads of France on fixed-gear and single speed bikes. During the race, they had to fight through human barricades, traffic jams, and obstacles on the road such as nails placed by rival fans, and this fierce rivalry even ended in fisticuffs. However, the recuperating stages included a well-deserved feast of food and alcohol, and no doubt a large quantity of Gauloise or Gitane cigarettes.

While France's most iconic sporting event is under the spotlight this month, we give you our own version of this challenge: The Tour de France through a glass of wine! For each stage of the race we have matched some favourites selected by our panel of experts. We're heading through Champagne, Alsace, the Côtes Chalonnaise in Burgundy, Beaujolais, the Pyrénées, Limoux, Rhône-Alpes, Savoie, before heading to Paris for the grand finale! You can now sit back, relax, and enjoy your own bibulous version of the Tour de France.
The wines were tasted blind by panels of four experts, led by our Panel Chairs, and we have hand-picked a selection of their discoveries. The panels were overseen by members of our Wine Judging Committee Xavier Rousset MS and Philip Goodband MW.
Each wine was tasted individually and then discussed by the panellists, with wines scoring 90 and above re-tasted by the Wine Judging Committee for final endorsement and to ensure consistency across the panels.


Laurent Lequart, Blanc de Meunier Brut Nature NV Champagne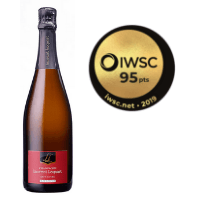 Pale silvery gold with a limpid rose gold hue. Lively tiny moonstone bubbles in the glass. Instant interest on the nose, comice pear, blackboard chalk, almond pastry, raspberry ripple and ginger shortbread. There is a crushed seashell mineral tone, praline flavours, freeze dried summer berry and fresh warm patisserie. The mousse is expressive, well defined autolytic leesy characters, with a fine boned structure. Precise, well focussed and flavoursome with a beautiful graceful long finish. Superb style. 95 points
Not Available in the UK

Producer website

Francis Orban, Cuvée L'Orbane 2012 Champagne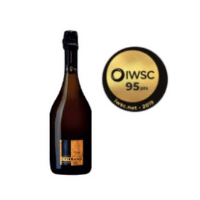 100% Pinot Meunier, there is a smoky, spicy ethereal character, which combines with toasted hazelnut, dried figs, dried blueberry and fresh cherries, with a light dusting of Christmas spices. Beautifully precise definition in the mouth, full of vivacity and freshness, with some development just beginning to show. Coffee, truffle and incense all mingle together in a rich cornucopia of flavours. Texturally, this has it all. Mineral acidity, a prickle of tannin and gorgeous autolytic characters. The mousse is creamy but assertive without aggression, the structure is bold with fantastic depth and breadth, showing ultimate poise and elegance. A true champion. 95 points, 12%
Not Available in the UK

Producer website

La Cave des Vignerons de Pfaffenheim, Crémant Brut Blanc de Blancs NV Alsace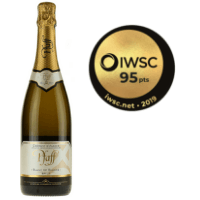 100% from Pinot Blanc,lush ripe fruits, peaches, pears, melons guava with a grating of lemon zest. Autolytic characters of brioche, toast, vanilla cream, pink peppercorns and cashews. Superb intensity of flavour, This is a wine with masses of character and pizazz. It does everything it should and more. Superbly sensitive winemaking is needed to craft such a beautiful wine. A very worthy Gold. 95 points, 12.5%
Not Available in the UK

Producer website

Wolfberger, Gewurztraminer Grand Cru Hengst 2017 Alsace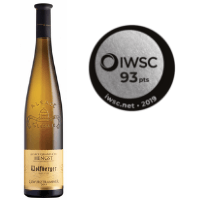 Bright golden colour with a mere brushstroke of rose gold. Majestic and powerful on the nose, Polished old wood, floral scented candles, lavender oil, vetiver, musk, bergamot, persimmon, candied oranges spiked with cloves. Each appears dreamlike on the tongue and combine, creating flavours and sensations that are breath-taking. Mineral, sultry, spicy sweet and oily. Huge long finish. Superb. 93 points, 14%
Not Available in the UK

Producer website

Maison André Goichot, Le Cornevent Monopole, Montagny 1er Cru 2017 Burgundy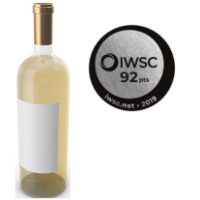 A fresh and pronounced start. Vanilla and toasted pineapples; integrated oak with smoky nuts, including hazelnuts. It has a bit of tangerine and white peach on the mid-palate. It's bold, but very elegant and focused. A fantastic expression, with well-managed oak. 92 points, 13%
Not Available in the UK

Producer website

Vignerons De Buxy, Millebuis, Bourgogne Côte Chalonnaise Rouge 2016 Burgundy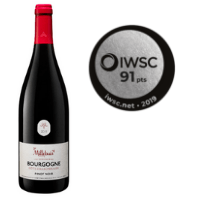 A pronounced, lively nose, with layers of red fruit and spices. The palate is elegant and fresh, with red fruit, wood spices and smooth tannins, plus a fine vegetal layer and meaty savouriness. The finish is long and fresh. Good ageingpotential. 91 points, 13%
Not Available in the UK

Producer website

Cave de Chenas, Moulin à Vent 2018 Beaujolais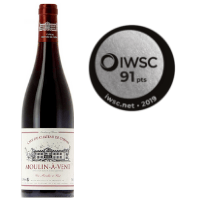 Fresh wild strawberries and a bit of cinnamon on the nose, with some damson fruit. Well structured, with smooth but prominent tannins creating a long finish and a fresh aftertaste. Perhaps good ageingpotential, too. 91 points, 12.5%
Not Available in the UK

Producer website

Bernard Magrez, Première Madiran 2015 South West France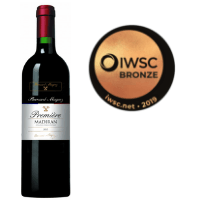 A meaty, spicy and medicinal nose, big and powerful, with plenty of savoury notes. Medium-bodied, with well-integrated tannins and a well-polished finish with dark fruits. 88 points, 13%
Not Available in the UK

Producer website

Maison Castel, Jurançon 2018 Midi-Pyrenees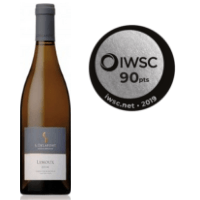 A very expressive and complex array of aromas including honeysuckle, barbecued pineapple, orange blossom and baked apples. It is incredibly fresh and well balanced. A great wine with complexity and harmony and a nice long finish. 90 points, 12%
Not Available in the UK

Producer website

S.Delafont, Crémant de Limoux Extra Brut 2016 Limoux
Yellow straw colour with silvery flowing bubbles. Rich nose, plenty of autolytic bready characters, grapefruit, apple and peach with some yellow flower scents. Golden sweet choux pastry, crème anglaise, praline, ground almonds, baked spiced peaches all flow together in the mouth. Gorgeously fleshy, ripe and very seductive, the richness is kept sharp with a spear of acidity. Minerals pop up towards the finish. Truly excellent in style. 95 points, 11.5%
Not Available in the UK

Producer website


Les Vins du Littoral, Asda, Limoux 2017 Limoux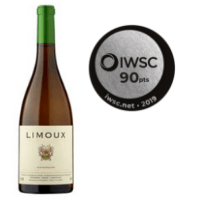 Pale lemon green colour. Nice ripe nose, spring blossoms, ripe orchard and stone fruits with a streak of chalky minerality running through. The palate is buoyed up by quite thrilling acidity, the minerality giving a sapid, briny edge which adds complexity. Lovely bright drive in the mouth, whistle clean and vibrant with a long, very moreish finish. 90 points, 13%
Buy from Asda, £9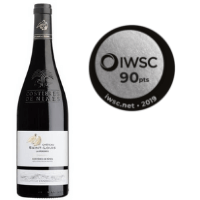 Soft dark fruit and a herbal/vegetal note on the nose. Vibrant on the palate, with tannins, fruit and acidity in balance. 90 points, 14.5%
Buy from RFVintners, £14.88


Domaine de Piéblanc, Les Hauts, Beaumes de Venise 2016 Rhône-Alpes
Great and expressive aromas of dark fruit and spicy oak on the nose. It has a juicy mid-palate with plenty of fruit, and a dense structure with smooth tannins and spices. The finish is balanced and long, with cassis and blackberries. 90 points, 14.5%
Not Available in the UK

Producer website

Château de la Gentilhommière, Mondeuse Fût de Chêne 2017 Savoie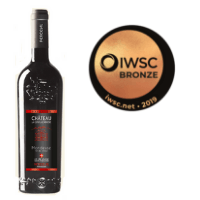 Elegant floral notes with red cherry fruit. Nice spice element in the mouth, quite a delicate palate, with some earthiness. Medium length. 86 points, 12%
Not Available in the UK

Producer website
Clos de la Chapelle, Ecrin Brut NV Champagne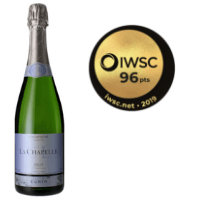 This is the perfect Champagne to toast the Grand Finale! Toasted brioche notes with fresh strawberries and cranberries. A delicious start. Crisp and zesty. The creamy, round palate has savoury and sweet elements, and zesty, refreshing minerality and acidity to balance a long, dry finish. This is an outstandingexample. 96 points, 12%
Buy from The Sampler, £30-£39