Wine Communicator Of The Year Trophy 2018 nominations
Key dates
| | |
| --- | --- |
| Nominations open | 27th November 2017 - 31st January 2018 |
The Wine Communicator of the Year - sponsored by Vinitaly, recognises an individual or organisation whose communication skills have made an exceptional contribution towards promoting and increasing public awareness in wines, in the last 12 months.
Potential Wine Communicators must work in one or more of the following:
- Publishing (books, reviews, biographies and autobiographies
- Journalism (specialist press, special feature collections, newspaper, magazine and digest articles)
- Broadcasting, Radio, television and film (writing, presenting, producing and directing)
- Online (social media, blogging, website)
- Wine consumer education
Potential Wine Communicators will have probably spent many years of their professional life associated with wines - although only their promotional work or special projects from the last year (2016) will be considered for the 2017 trophy.
We will be collecting nominations from people all over the wine industry until the 31st January 2018. Nominees will then be sent a form asking them for more information about themselves, and why they should win. Nominees do not have to provide information, but if they do not, they cannot be considered. A panel of experts will discuss the candidates and decide on a winner.
The winner for this award will be announced at the Vinitaly gala dinner on Saturday 14th April in Verona, Italy and will be required to present a tasting on Monday 16th April.
The winners prize includes an expenses paid trip to Vinitaly and attendance at the International Wine & Spirit Competition Awards Banquet on 14th November 2018.
Past winners include Joe Fattorini, Joe Wadsack, Tyson Stelzer, Jane Parkinson, Dave Broom & Jancis Robinson MW.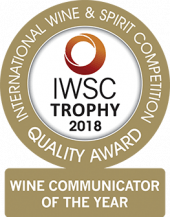 Sponsored by Vinitaly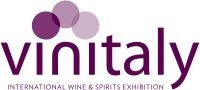 Enter Now
Buy Stickers & Artwork

Buy Award Winning Wines & Spirits
Search Winners
"
"It's one of the most prestigious awards that we've ever won and we're the first English winery to have ever won this award so we're shocked, stunned but absolutely delighted."

Tamara Roberts

CEO, Ridgeview Wine Estate

"The IWSC is something that I've worked around and respected for a long time, so it's a real privilege to see the IWSC recognising what we do."

Tom Sandham

Co-founder, Thinking Drinkers
"