WHAT IS THE IWSC?
The International Wine & Spirit Competition has been awarding medals to the world's best wines and spirits for 50 years.
Producers of the world's wines and spirits have been entering the IWSC for over 50 years, confident that they will be judged by the premier experts in any given region and style. Winners are showcased throughout the year at a wide variety of international trade shows and consumer tastings – and presented to hundreds of industry professionals at our annual Awards Banquet, known throughout the wine and spirit world as the Oscars of the drinks industry. View our timeline.
Pictured above: IWSC's 2019 President Sir George Fistonich (left) with 2018 President Facundo Bacardí (right)

The IWSC Foundation
The IWSC has a long history of charitable giving which has spanned both local, national and international causes. In celebration of its 50th anniversary in 2019, the IWSC created the IWSC Foundation to encompass all its future charitable giving.
The Foundation focuses on two areas close to the heart of the IWSC: education and welfare in the wine and spirits industry. It supports the advancement of education in the wines and spirits industry by enabling those who would otherwise not have access to training, education and work experience to access them through the granting of bursaries via recognised industry providers. The Foundation also supports organisations which aim to relieve the poverty and sickness of those who have worked in the alcoholic beverage industry or who support those suffering from alcohol related diseases.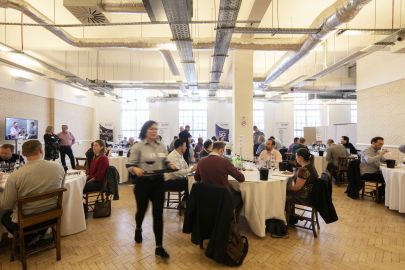 Careers
Interested in working for the International Wine & Spirit Competition and our consumer magazine Club Oenologique? View our latest wine and spirit job vacancies.