The IWSC's top wines of 2019
IWSC news
The IWSC reveals the best wines in the world today, as the winners of the Worldwide Wine Trophies 2019 are announced.
The accolades recognise some of this year's highest scoring wines, awarding trophies to a range of wines across varying styles, such as sparkling, fortified, and dessert wines, and grape varieties, including Sauvignon Blanc, Pinot Noir, and Chardonnay.
Three new trophies have been introduced this year to recognise the top semi-aromatic white, Spanish varietal, and Italian varietal wines. The winners of the latter two trophies – Legaris Moradillo de Roa 2015 and Borgo Isolabella Augusta – will be served at the IWSC Awards Banquet dinner next month.
Other winners of note include Coates & Seely Blanc de Blancs La Perfide 2009 – awarded the Bottle Fermented Sparkling Wine Trophy in another triumph for English sparkling wine – plus Grüner Veltliner Ried Loiserberg Alte Reben 2017 from Austrian producer Weingut Rabl, which takes the Grüner Veltliner Trophy for the second year running.
Another wine to look out for is Domaine Wardy Obeidi 2016 from Lebanon's Bekaa Valley, awarded the Indigenous Grape Trophy, which recognises the top wine made from a native grape. Domaine Wardy's white wine is made from Obeidi, sourced from several old vineyards in the Zahle region of the country.
The winners will be presented with their trophies at the IWSC Awards Banquet on 28 November – but in the meantime, discover the IWSC's top wines of 2019 below.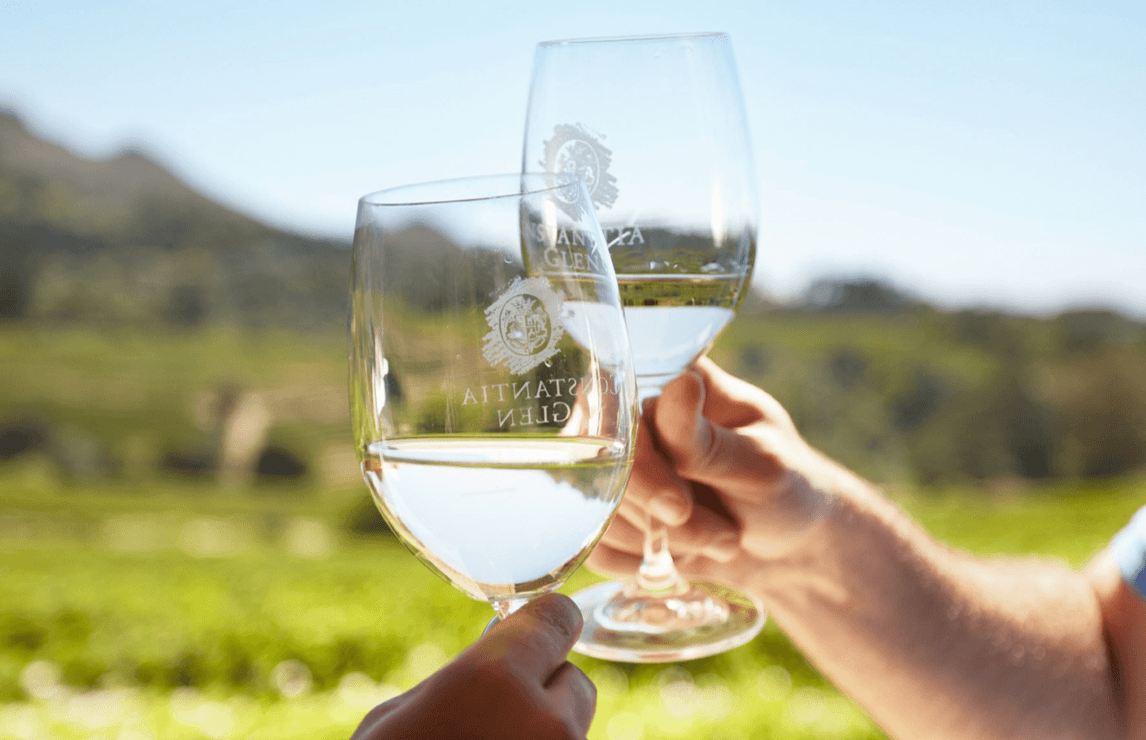 Top Prosecco
Colesel Valdobbiadene DOCG Superiore di Cartizze Brut 2018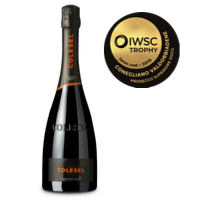 Prosecco, Italy
The nose is very complex, showing bready, floral, nutty, spicy elements that all combine wonderfully in the complex and refreshing palate.
Where to buy: Colesel

Top bottle fermented sparkling wine
Coates & Seely Blanc de Blancs La Perfide 2009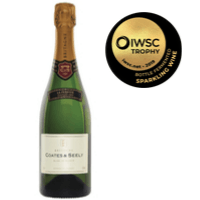 Hampshire, England
Rich and a tad decadent: roast lemons, plum skin, cashew, toast. The palate is quite broad, with plenty of citrus acidity; it drives beautifully over the tongue.
Where to buy: Coates & Seely

Top NV Champagne
Champagne Palmer Blanc de Noirs NV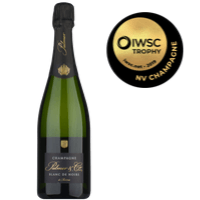 Champagne, France
Rich and toasty with delightful crushed raspberry elements,
redcurrants and roasting nuts. The palate strides along a mineral base full of pomegranate, summer fruit pudding, biscuit and creme anglaise.
Where to buy: All About Wine

Top vintage Champagne
Champagne Piper-Heidsieck 2012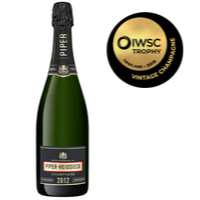 Champagne, France
Gorgeous scents of rising dough, roast lemon, baked figs, toasting almonds, and flinty scents. The palate is complex, vivid and sustained; gorgeous froth with scented cream.
Where to buy: The Whisky Exchange

Top Grüner Veltliner
Weingut Rabl Grüner Veltliner Ried Loiserberg Alte Reben 2017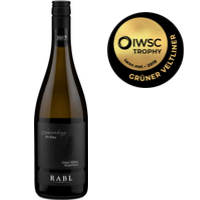 Kamptal, Austria
This is a real mineral-driven expression, supported by tropical fruit, peach and orange blossom making it complex and intriguing. A rich and powerful body with great elegance.


Top Chenin Blanc
Stellenrust Barrel Fermented Chenin Blanc 2018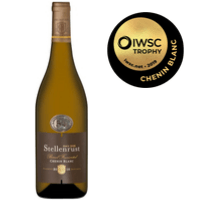 Stellenbosch, South Africa
The use of oak is perfect here – elegantly supporting the fresh orchard and tropical fruit. The palate is spicy, with a creamy mouthfeel and a rich layer of honey and melons.
Where to buy: All About Wine

Top Sauvignon Blanc
Saint Clair Barrique Sauvingon Blanc 2016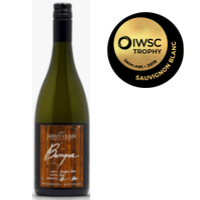 Marlborough, New Zealand
This shows sweet apples and pears, plus hints of sweet spice and nuts. Beautiful toasty characters add richness, but there is also freshness throughout the complex and textured finish.
Where to buy: Saint Clair

Top Pinot Noir
Jackson Estate Vintage Widow Pinot Noir 2015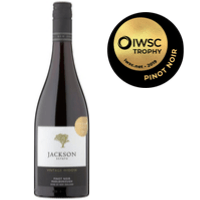 Marlborough, New Zealand
Great intensity of fruit and forest floor notes leap from the glass. The palate adds smoke, spice and lovely savoury hints.
Where to buy: Jackson Estate

Top Spanish varietal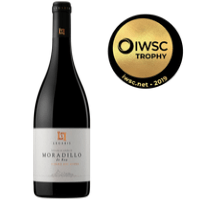 Ribero del Duero, Spain
This is a great example of a very elegantly made wine, with complex notes of cassis, dark fruits, plums and wood spices and great potential for further ageing.
Where to buy: Amigos de las Bodegas

Top blended red wine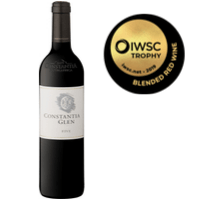 Constantia, South Africa
Fragrant fruits of the forest on the nose, and spiced blackberries with vanilla custard making a delicious statement on the intense palate.
Where to buy: Capewine

Top Cabernet Sauvignon
Kanonkop Estate Cabernet Sauvignon 2006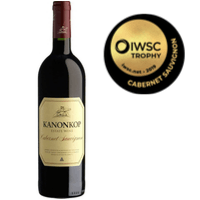 Stellenbosch, South Africa
Expressive stunning blackberries, rich plums and cassis on the nose. Mature dark fruit follows through on the palate. This is a delicious wine drinking beautifully now.


Top indigenous grape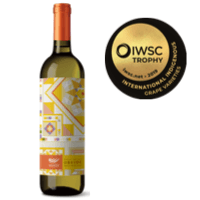 Bekaa Valley, Lebanon
Nutty start on the palate, balanced by a crisp and creamy texture, this wine is already developing and has potential to age and build further complexity. It is a great wine with a difference.
Where to buy: 209 Lebanese Wine

Top Sherry
Harveys Very Old Oloroso Blend Medium VORS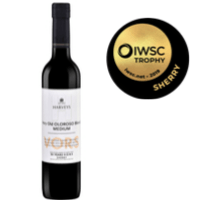 Spain
Woody, smoky, earthy notes make up the undertones, and the high citrus notes bring a zesty, uplifting freshness. Satin smooth, with a gloriously extended finish.
Where to buy: Master of Malt


Top Semillon
McGuigan Bin 9000 Semillon 2007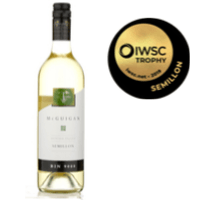 Hunter Valley, Australia
This is benchmark Semillon, with expressive toasty, honey characters that show beautiful development. This wine has texture and layers and a huge depth of flavour.

Top Riesling
Hattenheim Nussbrunnen Riesling Auslese 2015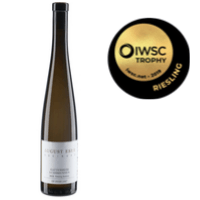 Rheingau, Germany
The palate is powerful and multidimensional, brimming with luscious honey, orange peel, lemon curd and clementine flavours, balanced by the fine thread of fresh acidity.
Where to buy: Weingut August Eser

Top Chardonnay
Church Road Grand Reserve Chardonnay 2018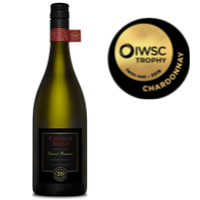 Hawke's Bay, New Zealand
An intense lemony, brioche, stone fruit nose is followed by a luscious full-bodied, complex palate. It evolves beautifully in the mouth, suggesting improvement is still to come.
Where to buy: The Good Wine Co


Top Italian varietal
Borgo Isolabella Augusta - Nizza D.O.C.G. 2015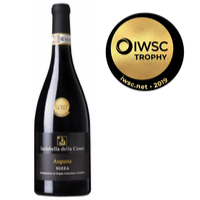 Nizza, Italy
Cherry and fresh ginger, with vanilla and clove nuances are all adding complexity to the nose and palate. Velvet tannins give a beautiful texture to the wine.


Top Madeira
Pereira D'Oliveira Verdelho 1994 - Medium Dry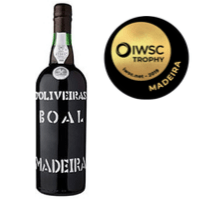 Madeira, Portugal
Intense aromas of butter caramel, figs, ground almonds, brazil nut, stem ginger, aged balsamic characters, angostura bitters and Benedictine.

Top dessert wine
Trius Showcase Riesling Icewine 2017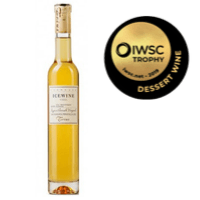 Niagara Peninsula, Canada
Roast pineapple, barley sugar, candied citrus peel and toffee apple aromas with ginger spice notes. Supremely delicious, a very worthy Gold.
Where to buy: Trius Wines


Top Port
Sandeman Porto 40 Years Old Tawny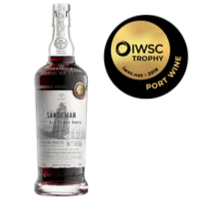 Portugal
Glacier fruits, sugarplums, citrus flower water and cardamom. A truly exceptional wine which has superb poise and elegance, worthy for a wine of this age and stature.
Where to buy: VINVM

Top semi-aromatic white wine
Crown Range Cellar Moon Rock Waitaki Valley Pinot Gris 2018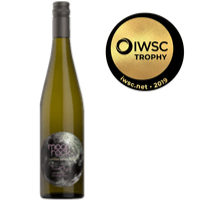 Waitaki Valley, New Zealand
The palate is beautiful, long and succulent, with real texture and notes of peaches and cream. The finish is floral and honeyed. Beautiful.
Where to buy: Crown Range Cellar

Top Syrah/Shiraz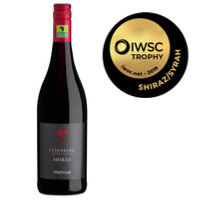 Cederberg, South Africa
A full-bodied wine made to a very high standard, with a harmony of flavours and textures. This is highly recommended.
Where to buy: Waitrose

Top fortified wine
Morris Old Premium Rare Muscat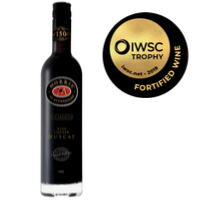 Rutherglen, Australia
This is an outstandingly well-made example, with a great balance and fantastically long finish of dates and black coffee.
Where to buy: Fine & Rare

Search all IWSC 2019 winners here.