Chi Siamo
The IWSC has people working for the Competition worldwide. These people help promote, run and regulate the Competition year round. Filter below to learn more about our people who make the Competition so special.
IWSC 2018 Presidente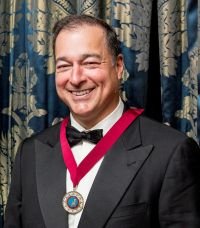 Facundo Bacardí
Facundo L. Bacardí has been chairman of the board of Bacardí Ltd since 2005 and a director since 1993. He is the great-great-grandson of company founder Don Facundo Bacardí Massó, and a fifth-generation family member.
Vedi il profilo completo del Presidente
Visualizza presidenti precedenti
Brand Ambassadors
Responsabili IWSC