Maureen Robinson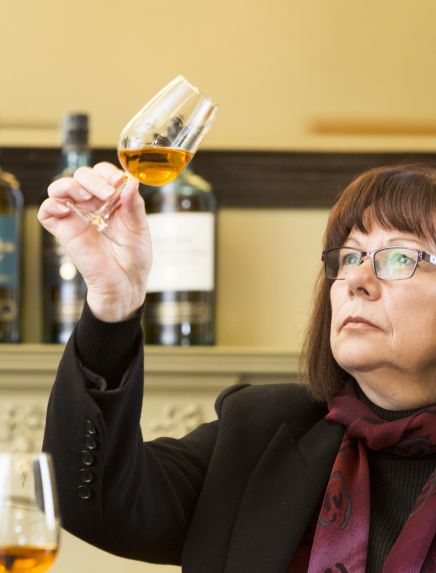 Specialità
Distillati
Posizione
Panel Judge
"I have been in the whisky industry for 42 years, originally starting my career with Distillers Company Ltd. For the first nine of these years I concentrated on the science side of the industry before moving into the blending and innovation side of the business.

"Over the years I have been involved in many innovation projects across the various Diageo Brands although for several years my main focus was on Single Malts. Brands I have been involved with include Johnnie Walker Gold Reserve, Johnnie Walker 18 Year Old, Buchanan's Special Reserve 18 Years Old, Buchanan's Red Seal, Old Parr Superior, Old Parr Classic 18 Years Old, the Global Singleton range, Cardhu family range, Talisker family range and the annual Special Release range.

"Currently I am heavily involved in Diageo's Prestige Programme including the Johnnie Walker Ghost & Rare series."