Trophy-winning whiskies for World Whisky Day
Spirit News
The IWSC receives whisky entries from all over the world, from the classic Scotch and American whiskies to up-and-coming Irish whiskey, as well as products from countries as far reaching as Australia, South Africa, Denmark, India, Taiwan and Switzerland, among many others.
Every entry is judged by a panel of high profile industry professionals. Scotch whisky legends Richard Paterson, David Stewart, and Maureen Johnson – master blenders of Whyte & Mackay, William Grant & Sons, and Diageo respectively – head up our new spirits judging committee, which oversees judging days and re-taste every Gold-medal winning spirit for final endorsement.
There's still time to enter your whisky into the IWSC 2019 to be in with a chance of winning a Bronze, Silver or Gold medal – plus, there are several trophies up for grabs, which recognise the very best examples of various whisky styles, including blended Scotch, Bourbon, cask strength, single malt, and worldwide whiskey.


Blended Scotch Whisky Trophy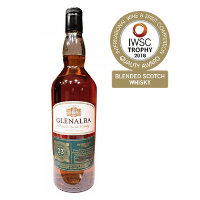 23 YO Glenalba Blended Scotch Whisky
Pepper and baking spice. Dried sage and Thyme, aromatic pipe tobacco and intense dark chocolate. Freshly polished antique furniture and seared orange peel.
Where to buy: Whisky Base, €39.99


Bourbon Trophy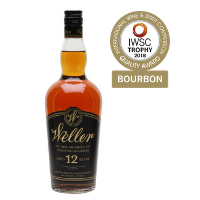 W. L. Weller 12 Year Old Kentucky Straight Bourbon Whisky
Great memories of the candy shop. Floral, sweet and vanilla all around with hints of white chocolate. The palate is very expressive and deep with a rollercoaster ride of sweet candy and spicy notes ending up in cedar wood and cinnamon on the finish. Beautiful expression of an aged whiskey with a lot of concentration to offer.
Where to buy: Distillers Direct, £95.99


Cask Strength Scotch Whisky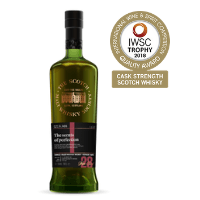 Cask 3.305 – The Scents of Perfection
A big hit of toffee, smoked bacon, salted lamb chorizo and patchouli. The palate has an earthy note of smoke and soil to it with bacon bits, BBQ notes, and some pineapple notes. The finish is even sweeter with toffee, treacle and sweet chilli sauce.
Where to buy: The Scotch Malt Whisky Society, £305


Single Malt Scotch Whisky 15 Years and Under Trophy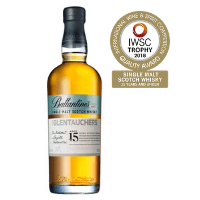 Ballantine's Glentauchers 15 YO Single Malt Scotch Whisky
Complex and satisfying with layers of spicy fruit cake, juicy mango, guava and passion fruit. However, it is not all about the fruit. Beautiful creamy, spicy oak with aromatic dried tobacco leaves and delicious sweet and bitter, coarse-cut marmalade.
Where to buy: Master of Malt, £58.95

Single Malt Scotch Whisky No Age Stated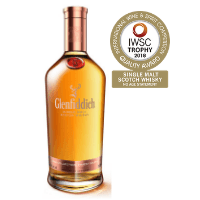 Notes of fresh green apple, with some custard, vanilla and hints of honey on the nose. The palate gives caramelised sugar, vanilla, red apples and hints of toffee which continue into the finish, where cloves and some warm butterscotch notes.
Where to buy: The Whisky World, £1949.90


Single Malt Scotch Whisky Over 15 Years Old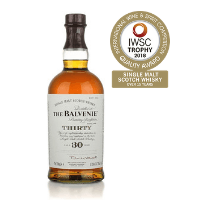 The Balvenie Thirty Single Malt Scotch Whisky
The nose reveals freshly opened cigar box, antique leather chesterfield furniture and the smell of an old study. Once unveiled, the palate is rich in royal heather honey with juicy, fresh mango, over-ripe and intense strawberries. The two distinct sets of flavours complement each other perfectly.
Where to buy: Amazon, £675


Worldwide Whiskey Trophy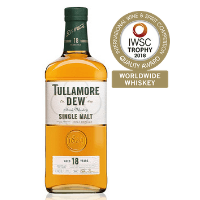 Fresh clear apple juice at first, with elements of gorse and pear followed by light tropical fruits. The palate is more tropical fruits with some vanilla and oak spices. The finish has hints of leather but with more and more tropical fruits and juicy fruit chewing gum. Full flavoured, unusual and bold yet showing great elegance and balance. Outstanding.
Where to buy: Master of Malt, £92.33