Five top-rated New World Pinot Noirs
Wine News
Pinot Noir, the greatest of the noble varieties, the famous grape of Burgundy (and Champagne) is one of the most difficult vines to work with. Pick too soon and your wine will be thin and astringent, leave it too late and it will be over-ripe and jammy. Get it right and it can produce sublime and sensuous wines. It's Pinot's capricious nature that makes it so popular: any winemaker, wherever they are, wants to prove they can make Pinot Noir. That's why it's grown in almost every wine region in the world - in many cases ill-advisedly, but in certain countries it produces wines that stand alongside Burgundy in quality.
Pinot Noir is also one of the most versatile wines for matching with food, and pairs particularly well with lamb, as Fiona Beckett writes in her
latest column
in
Club Oenologique
; the pairing of lamb with tart redcurrant sauce is exactly why the meat works also so well with Pinot. "The rarer the meat, the lighter the style," writes
Beckett
, so classic Burgundies and younger New World Pinots will work best here.
This week, we've got five top scoring Pinot Noirs from a range of New World countries, all selected and rated by IWSC experts. Enjoy!
Jackson Estate Vintage Widow Pinot Noir 2015
Marlborough, New Zealand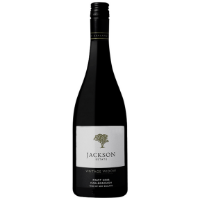 This New Zealand Pinot is well structured with great harmony and balance from its fresh acidity and well-handled tannins. It has great intensity of fruit and forest floor notes leap from the glass, while the palate adds smoke, spice and lovely savoury hints.
£21.95, Saxtys Wines

Peregrine Pinot Noir 2016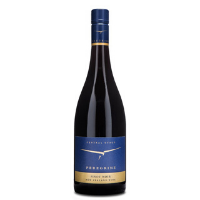 Central Otago, New Zealand
Another example from New Zealand, this wine is of a very serious style, with spicy powdery tannins and wonderful developed characters. The lovely pure nose with rich strong herby fruit is backed by spicy oak. Elegant, refined palate, rich with fruit, and a strong finish.
£26.99, The New Zealand House of Wine (selected vintages)


Stonier Pinot Noir 2018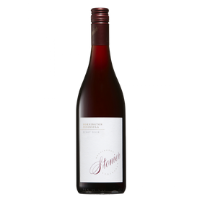 Mornington Peninsula, Australia
This is a great example of a succulent and silky Pinot. The light and round expression has a touch of development already showing in the form of autumn leaves, but it is still fruity and fresh, with strawberries and raspberry preserve. The finish is long, with silky tannins, and the sweet fruit and oak are in perfect balance.
£19.70, Evington's Wine Merchants (selected vintages)


Bouchard Finlayson Galpin Peak Pinot Noir 2017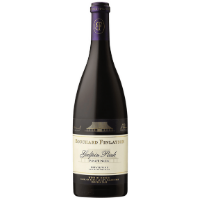 Hemel-en-Aarde, South Africa
A fantastic example of South African Pinot Noir, this wine has aromas of prunes, black cherries and blackberry, with spice and earthiness. There is minerality and ripe tannins on the finish, and good length.
£28.95, Wine Direct (Sussex) Limited

Drouhin Dundee Hills Pinot Noir 2015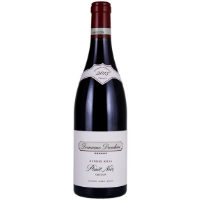 Oregon, USA
This delicious wine has great ageing potential with well-controlled tannins, fresh fruit and balancing acidity. Pure, restrained and elegant, it is delicate but well textured on the palate.
£30.75, AG Wines