New Europe: Top wines from VINOcom, Croatia
Wine News
Discover Wine Director Christelle Guibert's top picks from Zagreb's most popular international wine festival
For the last 13 years, November has seen around 300 wine producers from Croatia and neighbouring countries assemble in Zagreb, showcasing their wines to thousands of wine lovers. VINOcom is Croatia's biggest and most significant wine and food event, and the glitz and glamour is a sign of the renewed confidence of the region.
It's been a remarkable shift since the end of the communist period, when Eastern Europe was associated primarily with cheap plonk and bulk wines. Now we are seeing the rise of what could be called the New Europe, as exciting new and revitalised producers look to reclaim the region's reputation for producing serious wine. What is already striking is the sheer diversity of styles on offer, and at accessible prices. As well as the well-known international varieties, Croatia alone has 130 indigenous varieties.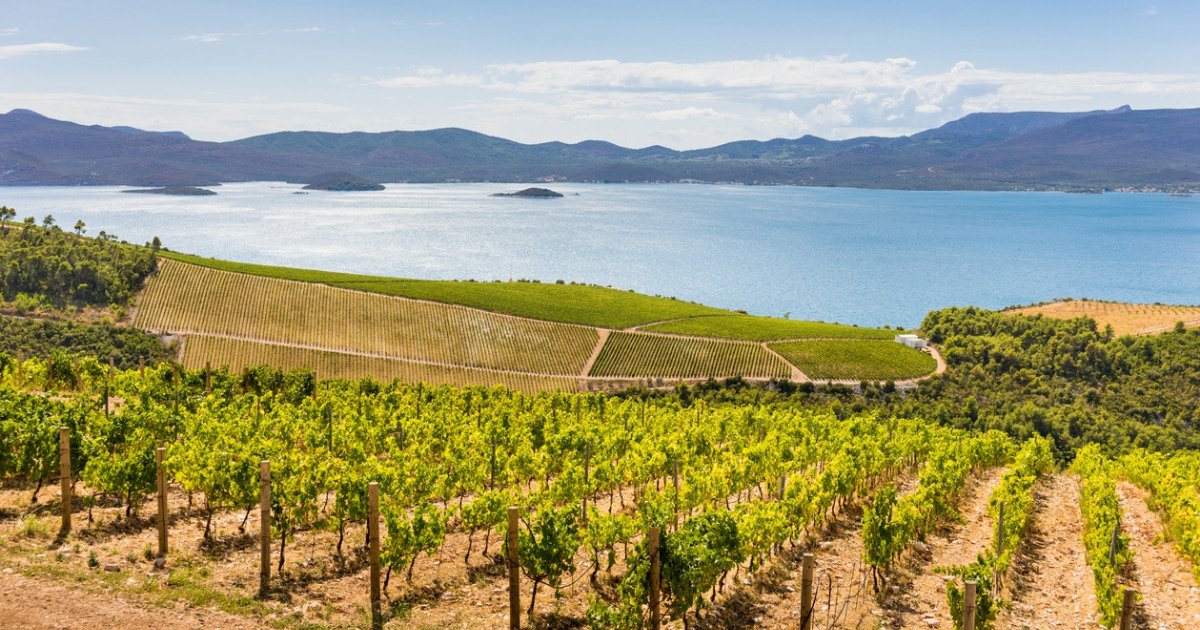 To my mind, it is in these relatively obscure and unknown varieties that the most exciting potential lies for Croatian wine. I tasted some good Chardonnay, but what really interested me was the local heritage of grapes like Malvazija Istarska, Pošip, Plavac Mali and Babić. At their best, these offer real rewards for the adventurous drinker.

My highlight on this trip was the unpronounceable grape variety Grk (pronounced "gerk", with a hard G – and also called Grk Bijeli). Arguably the most impressive indigenous white grape, Grk is also unfortunately one of the rarest. Growing exclusively on the island of Korčula, around the village of Lumbarda, the grape has only female flowers, and so needs to be co-planted with other varieties to ensure pollination. Given this, and the fact that there's less than 16 ha of Grk planted, it won't come as a surprise to learn it's a very rare find. However, if you do happen to go on holiday in the area, make sure not to miss out on the two examples on the list.

Sparkling

Tomac, Diplomat Extra Brut NV Plešivica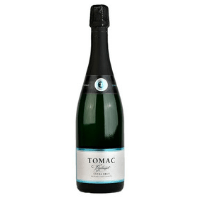 Croatia – 91 – 12.5%
A small family affair with holding of around seven hectares just outside Zagreb. The Croatian Upland region has the ideal cool climatic conditions and soil compositionfor sparkling. No doubt, this is the leading producer which has built a reputation for producing very refined sparkling using the Champagne method. Predominantly Chardonnay with 20% of Plavec Žutiand matured on the lees for almost four years, the nose opens up to brioche and buttery notes combined with zesty aroma and fresh apple. The palate is rich and complex yet pure and harmonious. This will not be out of place in a Champagne line-up. Only 4000 bottles produced.
N/A in UK


White
Koquelicot, Chardonnay Belaigra, Istria 2017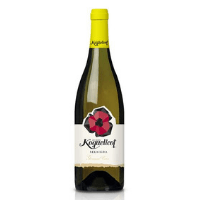 Croatia – 92 – 12.9%
Named after an adapted version of the French word poppy, this is a venture between husband and wife who decided to follow their love for wine, especially for Burgundy, and started buying grapes to make wines. This is a stylish Burgundian-style Chardonnay exhibiting exotic fruits with buttery notes from the 10 months ageing in Burgundian barriques. A richly textured wine which is complex and full-bodied, yet balanced by a pristine acidity.
£21.99, Novel Wines, Wine Buyers

Meneghetti, White, Istria 2016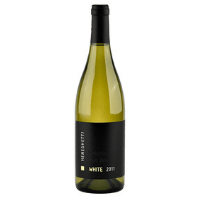 Croatia – 92 – 13.5%
From the northernmost region of Croatia comes this blend of 80% Chardonnay and 20% Pinot Blanc. The owner, Zagreb lawyer Miroslav Plišo, purchased 10 hectares a decade ago and enlisted the help of local winemakers to help select the right varieties. This is a stylish white reminiscent of a Chablis with its ripe citrus aromas and mineral edge. The palate is complex and rich but harmonious and steely dry with a fine acidity and a very long depth.
N/A in UK


Rosé
Erdevik, Roza Nosha 2017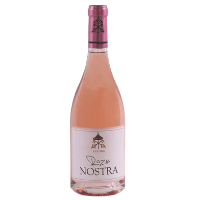 Serbia – 89 – 13.5%
This rosé made of Cabernet Sauvignon, Merlot and a dash of Syrah ticks all the boxes. It's packed with red fruits with notes of strawberry and raspberry. The palate is full-bodied with a vibrant acidity and a refreshing citrus intensity on the finish. It has texture too, making it a great food companion.
£10.71, Wine Buyers


Orange
Vinarija Škegro, Krš Orange, Žilavka 2015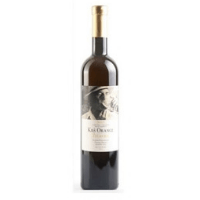 Bosnia and Herzegovina – 92 – 12.5%
Made in homage to the grand-father of this family estate (also pictured on the label), and the first vintage of an innovative new wine. This is made like a red wine from Zilavka grape with the juice in contact with the skin for 25 days with only the free-run juice used. There's minimal intervention with no filtration or fining, and nothing added to it. The result is full of flavour with scented fresh herbs and flowers. The palate is textured and packed with dried flowers and a smoky finish. A light and pleasant offering and very quaffable.
N/A in UK


Red
Bovin, Vranec, A'Gupka 2012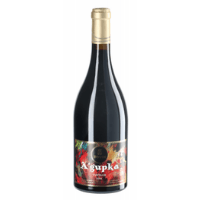 Macedonia – 91 – 15.5%
Think of Amarone but with brighter fruit and sharper acidity. One of the driest areas of the Balkan Peninsula has yielded dehydrated, late-harvest grapes as the raw material for this wine. The result is expressive and bursting with flavour and has a huge amount of concentration. Aromas of black berry, plum and chocolate jump out of the glass. The palate is bold and big with smooth tannins but lifted by a refreshing acidity that keeps you wanting more.
N/A in UK

Duboković Winery, Laganini, Hvar Island 2015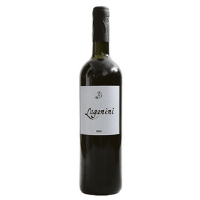 Croatia – 90 – 11.5%
The Island of Hvar is probably best known as one of the Adriatic's warm summer holiday havens, rather than for its wine. This small family boutique domaine has nevertheless been running for a few generations, and whereas most producers use Drnekušato blended with Plavac Mali, Ivo Duboković makes a single varietal from his 90-year-old vines. Laganini, meaning 'with ease', is entirely appropriate for this wine's lower alcohol easy-drinking style. Indeed, it's like a Beaujolais with its seductive raspberry and red cherry fruit and hint of herbs and light body. Juicy and dangerously delicious.
N/A in UK

Hidden gems
Zure, Grk Reventon sur lie, Lumbarda 2016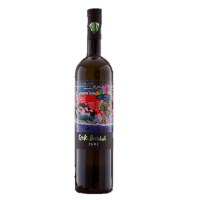 Croatia – 92
The Batistić family has been making wine since 1996 on the beautiful island of Korčula. They are the largest producer of this autochthonous grape, Grk. It is co-planted with Plavac Malito serve as a pollinator. As the name suggests, this has spent 11 months on lees to add texture and weight. Moderately aromatic with a saline mouthfeel and lifted with citrus and herbal scents. This is a great alternative to a fine Muscadet.
N/A in UK

Bire Grk 2017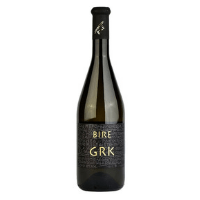 Croatia – 91
Another find from this rare variety. Not only can Grk not self-pollinate, it is also extremely low yielding, making it commercially difficult as well. This talented producer shows it can be worth the effort and is making a name for itself as a result. This sought-after bottle has some resemblance to a Pinot Gris with its ripe white fruit and white floral aromas. It's generous and characterful on the palate, packed with exotic fruit but with a saline and mineral finish and a pristine acidity. A great versatile wine to enjoy on its own or with food.
N/A in UK


The IWSC 2019 is now OPEN - enter now to be in with a chance to win a medal this year. For more information or expert help, email info@iwsc.net.