Tom Sandham: Spirit Communicator of the Year
IWSC News
Tom Sandham is the co-creator and director of The Thinking Drinkers, a comedy double act with Ben McFarland, educating consumers through theatrical tasting performances. When not on stage, Sandham is a spirits columnist and appears on national TV and radio.

What first attracted you to the spirits industry?
I trained as a journalist and worked in local news. But after setting up a column about pubs and bars, I realised I wanted to spend more time drinking decent drinks. I felt the best characters, stories and history were in the spirits part of the drinks world. Spirits also tasted really nice.
How did your approach of mixing education with entertainment come about?
We were hosting talks at food festivals and thought it was an interesting area of communication. But the more we did, the more we realised not many consumers were engaged. We started adding a few jokes for our own amusement and noticed it actually brought the audience back. As we started to lead with the jokes, we got more of their attention. And once we had them listening, we could get back to the education. We had no experience in comedy, so it was a steep learning curve, but what we discovered quickly was that we needed to be entertainers first and educators second.
How have audiences responded to your live tasting performances?
They keep coming back, and that's about the best praise we can get. We now have people who have been coming back for seven years, and they name-check the things they tasted in the show, so it resonates. But mostly the response is surprise – surprise about what our shows are, because most people don't expect comedy and drinks education in the same hour, as well as enjoying five drinks as part of the experience. Most rewarding, though, is when they like something they thought they wouldn't.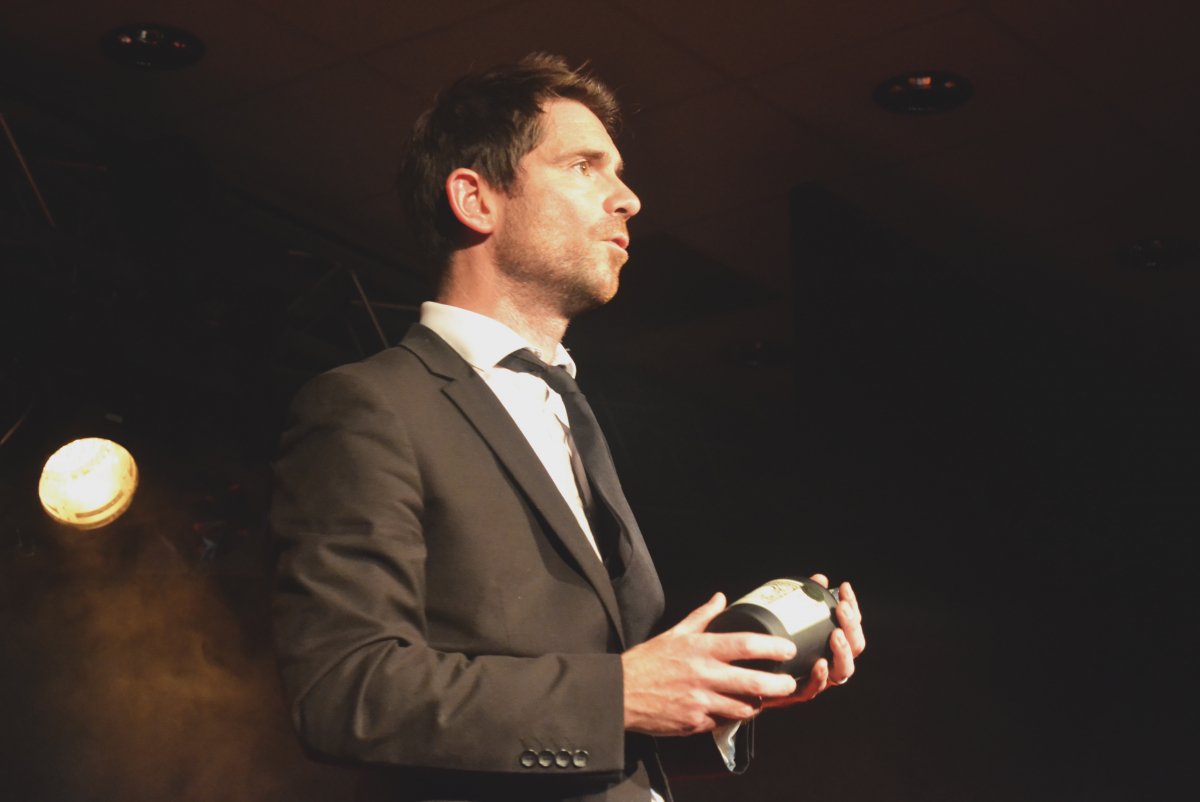 What is the most fulfilling part of your job?
That I can still do every element of it. I've been lucky to keep all the strands going: educating people, writing, performing. The variety is what keeps it all worthwhile.
What are the most exciting current innovations or developments in the spirits world?
Gin. That might seem like a dull answer for spirits enthusiasts, but this is still the biggest revolution in the industry right now. It's bringing so many new people to the world of spirits, and it's starting a conversation that helps us guide people to whisky, rum, tequila and brandy.
What spirits trends are you noticing?
For a decade we have been using the catchphrase 'Drink less, drink better.' We've heard it repeated by other people, but we'd like to take a bit of credit for using this in all our education. And evidence now suggests the British public is finally following our mantra.
What's your favourite spirit?
Cognac. I'm a big fan, but I get frustrated that it's not in the hands of more people. I'm sure the Cognac houses would argue it's not doing too badly, but it deserves more universal acclaim.
The Spirit Communicator of the Year Trophy is sponsored by Chivas Brothers.

Chivas Brothers is a global drinks producer and export company steeped in Scottish heritage.
It is the only Pernod Ricard business devoted entirely to Scotch whisky and comprises a prestigious range of single malt and blended whiskies. Chivas Brothers' award-winning portfolio features some of the world's most revered Scotch whisky brands including Chivas Regal, Ballantine's, Royal Salute and The Glenlivet. With a multitude of awards and accolades for its quality, craftsmanship, industry- leading sites and award-winning campaigns, its brands are at the heart of moments of connection across the globe.
The company comprises 1,600 employees, 14 Scotch distilleries, two bottling facilities and over 300 warehouses across its 26 sites including Orkney, Scotland and London. The company is extremely proud to sponsor this year's IWSC Spirit Communicator of the Year, which recognises an individual or organisation that has made an exceptional contribution towards the promotion of spirits.

Read the full results magazine.