Our Judging Panels
The IWSC judging panels are made up of key international influencers and decision makers from the wine and spirit industry.
Led by a Chair Judge and overseen by a separate Judging Committee for wines and spirits, each IWSC judging panel is comprised of an optimum mix of experts from a diverse range of backgrounds and experiences. Key areas of the industry are represented in the judging panels, including on-trade, off-trade, and specialist drinks writers and critics. This diversity on the judging panels ensures the greatest objectivity of results.
Chair Judges
For each panel, a Chair Judge oversees the judges and acts as positive role model, sharing skills, knowledge and expertise with the rest of the judging team.
View Chair Judges
Panel Judges
Our Panel Judges taste and score the wines and spirits that have been entered into the IWSC, working closely with the Chair Judge to establish overall scores and medals.
View Panel Judges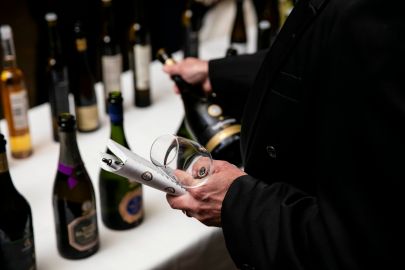 The Judging Process
Winning a coveted IWSC award isn't easy, but that's what makes the medal so well respected among trade and consumers alike. Our panels of handpicked industry experts judge entries over seven months of the year to ensure a considered approach to tasting is adhered to for each and every product.
The IWSC has a 6-point judging checklist that makes us different from other competitions.