IWSC's top awards to celebrate 50th anniversary
IWSC news
The IWSC's top awards will this year celebrate the company's 50 year heritage.
In commemoration of the IWSC's 50 year anniversary, the Winemaker and Distiller of the Year trophies – the pinnacle of awards in the wine and spirit industries – will be named IWSC Outstanding Wine Producer, and IWSC Outstanding Distiller.
A shortlist for each award will be selected based on the producers' achievements since the creation of these categories, then from the shortlist the winner will be judged based on their performance this year.
The Distiller of the Year trophy was established almost 25 years ago, and until this year the winner was chosen statistically from the highest performing spirits producers of the competition.
Since 2008, spirits entrants have been grouped into shortlist categories split by region, production method or – in more recent years – type of spirit produced. The winners of these categories went on to create the shortlist for Distiller of the Year, which was last year awarded to William Grant & Sons, the renowned family-owned name behind Glenfiddich, Grant's' and The Balvenie whiskies.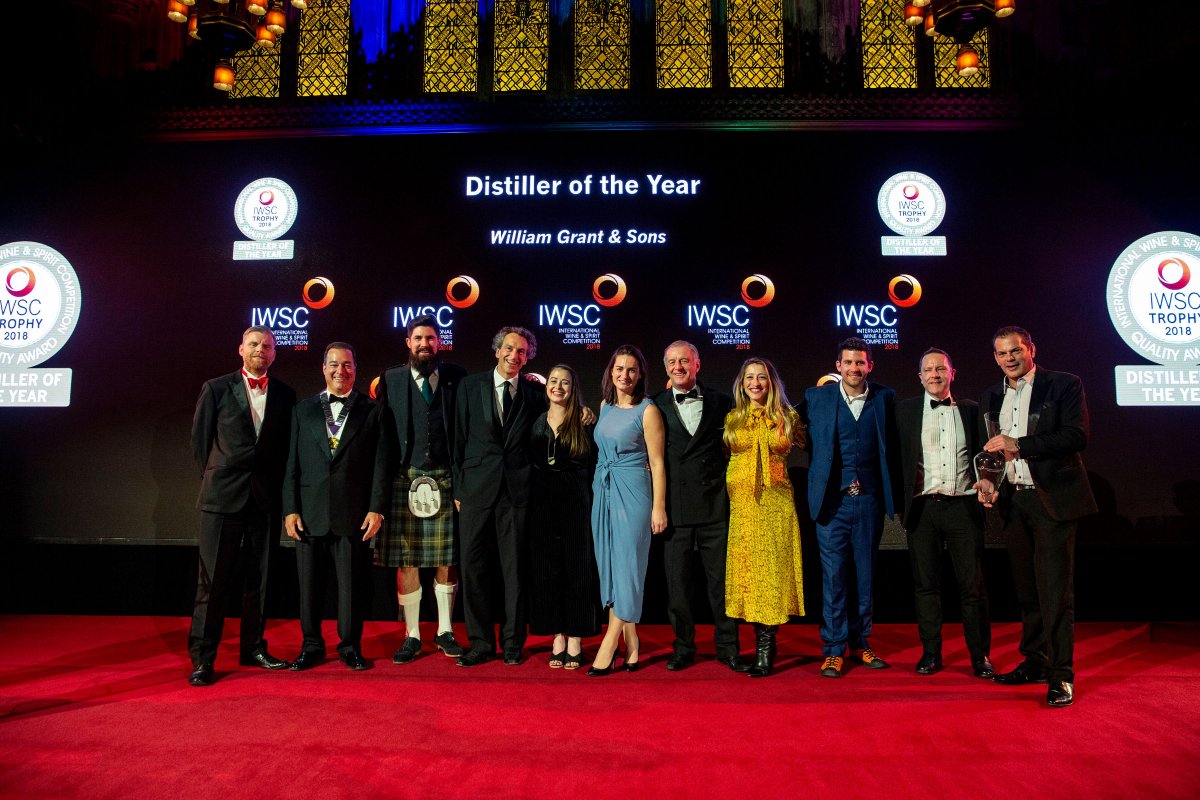 This year, the IWSC welcomes award-winning distillery design and build firm Forsyths as the official sponsor of the award. The winner will be announced at the IWSC Annual Awards Banquet on 28 November at the historic Guildhall in the City of London.
"The Outstanding Distiller of the Year has been our highest accolade since it was introduced in 1995," said IWSC Head of Tastings Pip Mortimer.
"Each and every winner has truly shown their dedication to creating outstanding spirits from around the world. In recognition of the 50 years of the IWSC, this year we are awarding this prestigious trophy to a producer who has not only achieved this year, but consistently throughout the competition's history."
Forsyths managing director Richard Forsyth added "Forsyths have been an integral supplier to the distilled spirits industry for over 150 years, and we are delighted to support the IWSC by sponsoring the outstanding distiller award this year."
The Winemaker of the Year trophy, meanwhile, was established ten years earlier than Distiller of the Year, with Lingenfelder Estate being the first winery to receive the award in 1984.
It has also traditionally worked statistically, with the award shortlist created from the winners of the Producer of the Year awards – which encompass both regions and styles of wine. Ridgeview Wine Estate in East Sussex, England, became the first English winery to take home the prestigious award at the IWSC Awards Banquet last year.
The IWSC Outstanding Wine Producer and Outstanding Distiller will be announced at the IWSC Awards Banquet on 28 November.